Historic Houses 1 2 3
Post a Message
Michigan Architect, D. S. Hopkins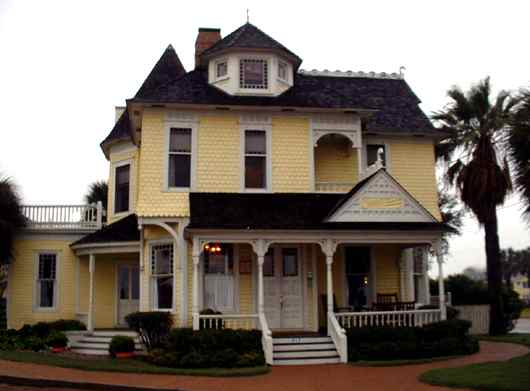 "The B&B we stayed in in Rockport, Texas. Built in the 1890's."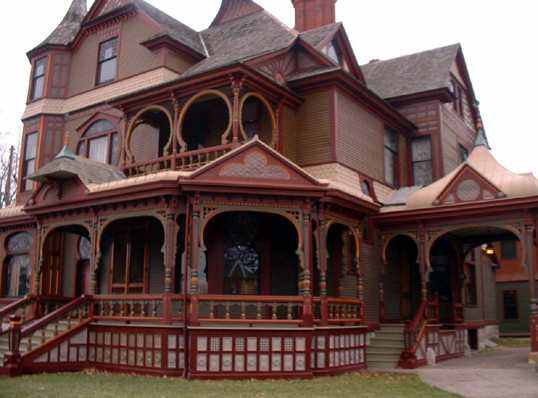 "The Charles Hackley house in Muskegon, Michigan. Probably Hopkins finest. Hackley was the richest man in Michigan at the time he built this house. He was worth 12 million in the 1880's."
"This is where the new old window went. My brother, from South Dakota, came to help paint, and a friend brought the donuts. The new "old" window we found to restore the window that was removed in the 1940's. The leaded glass window was made in Chicago in about 1895. We restored the window to its original opening size." [interior]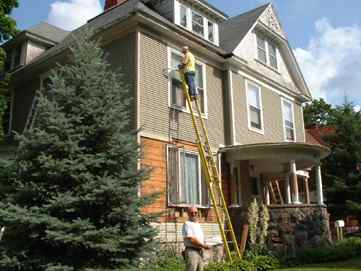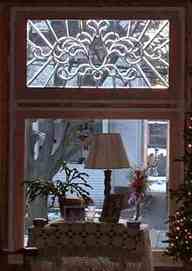 Merrymeeting: Dale DeSloover is researching Victorian homes designed by late-Victorian architect D. S. Hopkins (see Hopkins' house-plan book). Above are the Hopkins-designed houses Dale located, and the Hopkins house he is renovating in Michigan. Dale's e-mail.
There is a D. S. Hopkins house plan from the February, 2003 house-plan-of-the-month.
---
MORE Historic Houses 1 2 3

---