A New Printing of Houses and Cottages.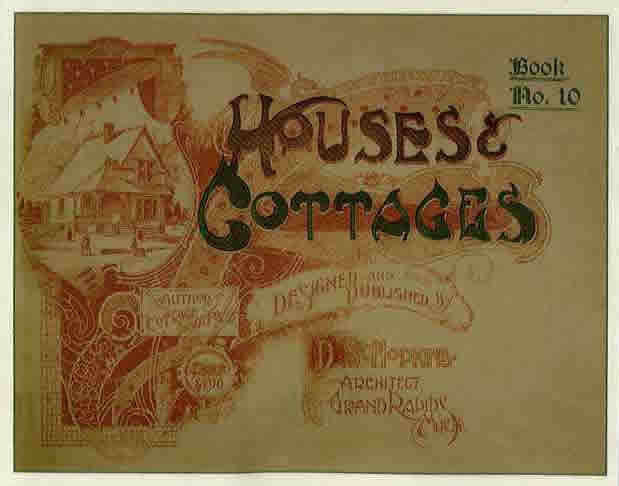 HOUSES
AND
COTTAGES
A COLLECTION OF
HOUSE AND COTTAGE DESIGNS
CONTAINING THRIRTY-SEVEN DESIGNS,
OVER FIFTEEN OF THEM
ONE STORY COTTAGES
DESIGNED BY
D. S. HOPKINS, ARCHITECT
GRAND RAPIDS, MICHIGAN
Republished in 2006 by Merrymeeting Archives LLC from original 1896 "Book No. 10" by D. S. Hopkins, Grand Rapids, Michigan. Every house design includes floor plans. "The popularity and demand for my published designs call for another and larger edition of my books....Book 10 contains 37 designs of various styles and costs. About 15 of the designs are one story cottages, from $450 to $2,000. The balance are one story and a half and two story, all of low and medium costs." - D. S. HOPKINS, Architect. PDF instant download (Adobe Reader 5.0 or higher) 63 e-pages, 6.57MB.

Sample Page: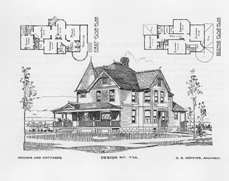 Houses and Cottages Feedback:
"Very nice, enjoyed immensly."

Thank you for your business!